As a burly, beer-drinking guy, I never thought I would be so excited about an upcoming issue of Brides Magazine. But this is different!
I won first place in the dancing category for a competition held by
Brides
and
WPJA (Wedding Photojournalist Association)
. An all-Pulitzer-winning panel of judges picked the winning images. I took the photograph on New Year's Eve last year during the wedding reception of Peta and Brian Williams. I saw some amazing moments going on, but I had a dilemma: There was a big mirror in the background and I couldn't keep my big butt out of it to get the shot. So, I held the camera over my head and hoped for the best.
The result: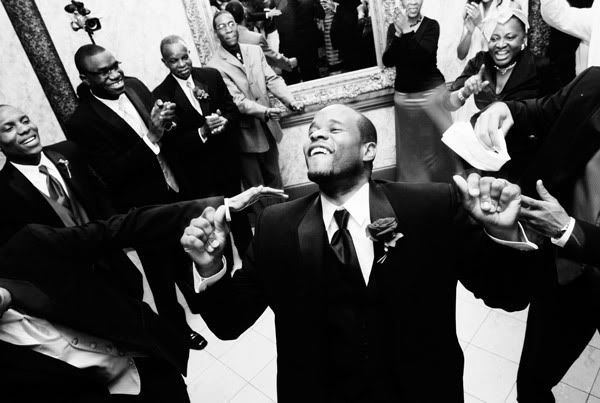 The image will be featured in the November/December print edition of Brides. I feel all giddy now. I need to go do some man things.